So honored to be selected as a speaker on the weekly radio show of the award-winning journalism site "Dialogos Media".  Founded by Michael Nevradakis, Dialogos Radio, had humble beginnings as Hellenic Radio in Austin, Texas.  It has grown to a weekly radio program that airs on nineteen radio stations across five countries and four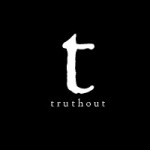 continents; Dialogos Radio 24/7, an online radio station broadcasting quality Greek music and the best programming from the Dialogos Radio archive; and a column, "Dialogos," which periodically appears inTruthout, the Huffington Post and the Daily Kos.
Yours truly was selected to speak about issues pertinent to the Greek Hellenic Diaspora community from a woman's perspective.  As such I shared digital air space and bumped shoulders with the likes of renowned scholars Noam Chomsky and Henry Giroux, best-selling authors John Perkins and Diane Kochilas, fellow journalists Greg Palast, Maria Margaronis of The Nation, NASA scientist Pericles Papadopoulos, comedians such as Yannis "Mr. Panos" Pappas, economists Dimitris Kazakis and even Yanis Varoufakis, now the finance minister of Greece! 
Shout out to Michael and all the supporters and listeners of Dialogos Interview Series who have the broad-mindedness to include a feminine voice in their public dialogue of Hellenic Diaspora issues of identity.  You can listen to the podcast in both English and Greek here or directly on the Dialogos media page.
POST SCRIPT:  As always, there were things that I needed to say but did not have time to say or forgot or it they not come out the way I would want.
Why I created the site:
Because the female slant to issues and events is seriously lacking in the Hellenic Diaspora media.  I could not find the voice of someone like me, a professional woman,mother, and daughter of three cultures.  There was no magazine or print publication that catered to women such as other ethnic publications have (Latina for example) but one that spoke not just about fashion and style, but also had a "mind".  There was no where in the traditional ethnic media that spoke candidly about the issues unique to a woman's life represented so I launched a platform to broadcast this voice in a way to hear myself and make sense of the issues important to me.
I wanted to explore issues that pertain to our unique identity; we are hybrid or hyphenated people, whether Greek Australians, Greek Americans or Greek South Africans.  The perspective that comes from having a dual cultural identity creates both conflict and possibility. I wanted to highlight stories that speak to our mixed identity. Stories that our native Greek cousins would not be able to understand (for example, the tensions in dating a non-Greek or the conflict involving a woman's moving out of the home).
I wanted to focus media attention on dynamic successful women of the Greek diaspora which tend to be ignored or overlooked in our culture that does a good job of praising it's sons more than its daughters.
I wanted to create a forum where women from all over the world, united by their ethnic heritage, could forge bonds and speak to one another across borders about the issues important to them. I'm sure that even while separated by distance and other language barriers, they would find that they share similar struggles.  It would be a way to universalize the Greek woman's voice
What is this site about? how does it differ from others? 
This site serves to strike a balance between the serious and the "fluffy."  It hopes to provide something for women of all age groups.  It is different from others in that its aim is global. Many media organizations are localized, and that brings the danger of becoming provincial, even myopic. We cannot be so fixated on Greek pride that we only report on the awards one syllogo gives one of its insiders or which convention met last Friday.  The wide world is burning! We can't just talk about who won the Ms greek Independence contest.  There are so many topics that go beyond "look at me how proud I am to be Greek." As Greeks we have to get over being Greek so that we can become global Hellenic citizens. We have to get over ourselves to broaden and save ourselves. We won't survive and be globally successful as an ethnic group if we don't. It is time we acted as global Greek citizens instead of localized provincial village idiots. We can build a cultural empire much like Alexander's using our global presence and reigning the power of the world wide Web.